Project management is a vital skill for anyone looking to work their way up the progression ladder in their chosen career. In almost any job at managerial level, there will be some elements that require project management skills, and if you don't have them, it's likely someone else will beat you to that promotion. With that in mind, we've created a list of the best project management books for you to read this year, if you really want to improve and enhance your professional career. The books are categorized into technical level, so that you can jump in wherever you feel comfortable.
The Best

Project Management

Books for Beginners

Project Management Absolute Beginners Guide – By Greg Horine

If you're looking for an introduction to project management, this is definitely a book to consider. Greg Horine's project management for beginner's guide is incredibly popular, and covers the main concepts you need to know. Everything from planning and control, to different project management methods are included.

The most recent version of this book, Edition 4, now also includes a guide on the top web-project management tools available. And, if you're serious about project management, you'll learn all you need to know for the PMP Certification Exam.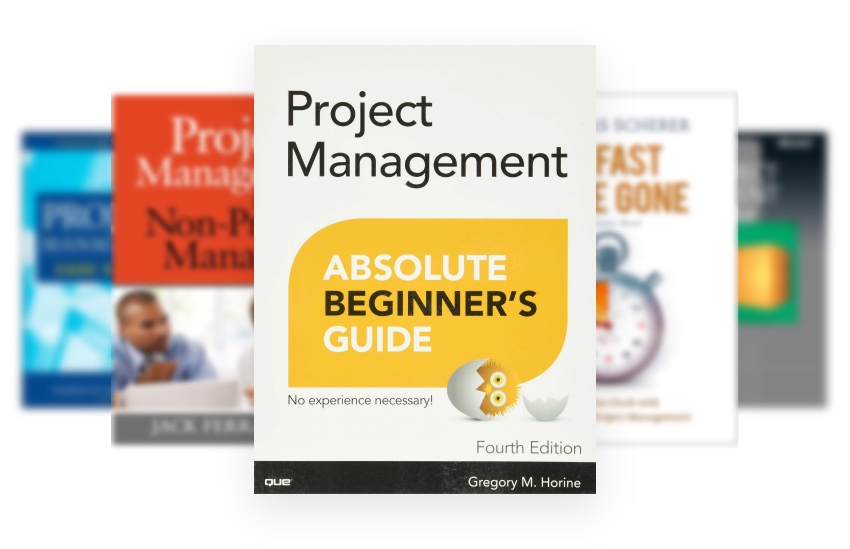 Project Management for Non-Project Managers – By Jack Ferraro
As the name suggests, this book is perfect for anyone starting from scratch. If you want to make a difference in your workplace, Jack Ferraro's book will help you identify the project management skills you're already using, and how to improve on them.
This book will help you work through breakdown structures, risk management, performance reporting and analysis techniques. It's a real hands-on book that will get you learning real, practical skills within no time.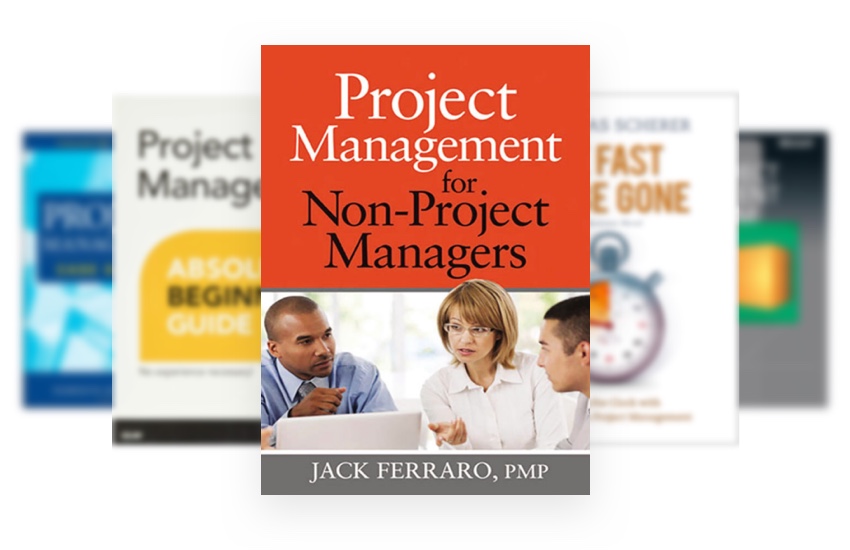 Contact us to find out more how Leverice can streamline your department now
Be Fast or Be Gone: Racing the Clock with Critical Chain Project Management – By Andreas Scherer
Another great book on project management. The main theme of this book is Critical Chain Project Management, but it's written in a fictional style – ideal for those who struggle with technical writing. The two main characters, Mike and Tim, make understanding this management method much easier, while making the topic interesting and engaging for beginners.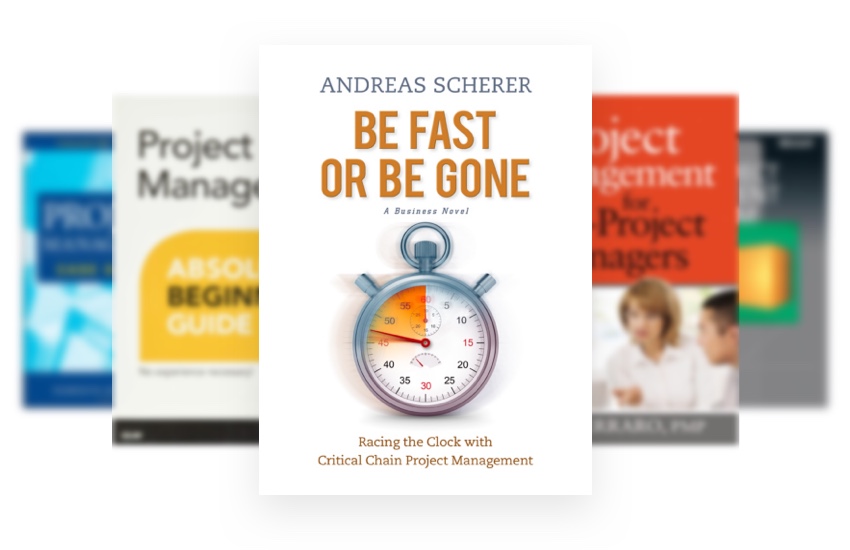 The Best Books

on Managing Projects:

Intermediate Level

Project Management Case Studies – By Harold Kerzner

If you've already started your learning journey, this book is perfect for showing you how concepts, principles and methods of project management are applied to real-life projects. Containing case studies from the biggest companies and brands in the world – including Disney, Motorola and even The Olympics – you get a real feel for how project management works in the real world.

The most recent version of the book – the 5th edition – focuses on two of the main methodologies of project management; Scrum and Agile to help you get ready for any PMP exams you have coming up.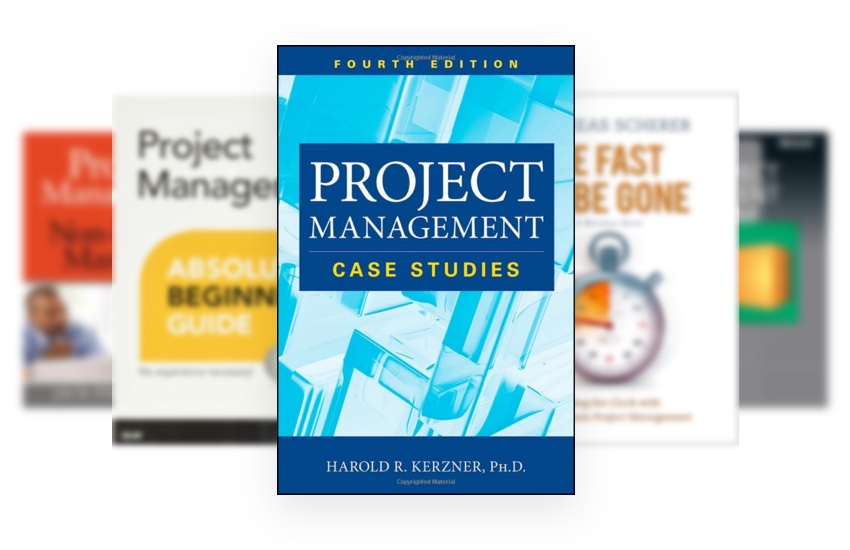 Agile Project Management with Scrum – By Ken Schwaber
The author, Ken Schwaber, is actually the co-creator of the Scrum method, so if you're looking for specifics, this is definitely the book for you. Schwaber makes his methodologies straightforward and easy to understand when solving complex issues to scaling projects. The book also dives in the 'Capability Maturity Model' to help software developers understand the best practices for success.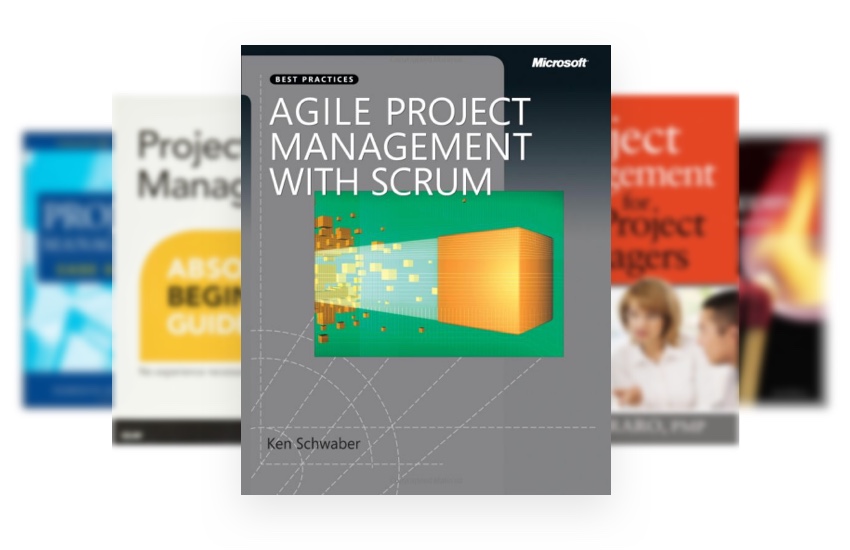 Making Things Happen: Mastering Project Management – By Scott Berkun
If you work in the software industry, or are hoping to change your career as such, this book is particularly useful. The author, Scott Berkun, has years of experience as a project manager and has worked for top software brands like MSN, Windows and Internet Explorer – so you can guarantee he has a few tricks up his sleeve.
Rather than teaching you methodology and concepts like a beginner's book, this Berkun focuses on philosophy because project management and strategies for success. The comical and related chapter titles – like 'How Not To Annoy People' – make it a friendlier approach than typical jargony books. It's a helpful choice to keep at your desk to guide you through and projects you've got coming up.