Working from home can be difficult to adapt to, but with the right planning and tools, many find great success and fulfillment from remote work.
This year has presented an array of challenges for businesses to face, and one of the most complex and stressful has been transitioning professional positions to remote work. For those who are accustomed to going into an office and having a space that inspires productivity alongside teammates, this is a big adjustment. The home is full of distractions and, for many, isn't a place that fosters motivation and focus when it comes to work. Developing a plan is key for success and will help those who prefer an office atmosphere thrive in a more solitary situation.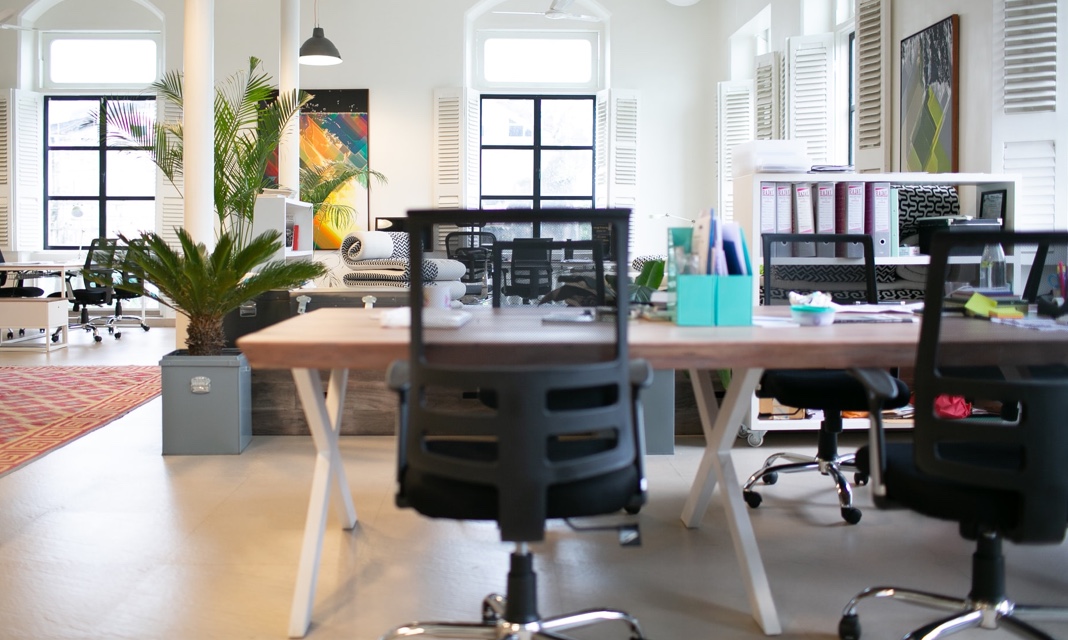 Can
remote working

actually be

effective

?

With the right plan, attitude, and support, working remotely can be not only effective, but also preferred. It saves time not having to commute, gives the feeling of safety and security from home, and makes effective communication all the more important. Because communication becomes even more important in this situation, many feel more supported and connected to co-workers and management because there is more emphasis on effective communication, especially when using the latest technology and correspondence services. Better communication can translate to increased productivity and happier employees.

Even with all the benefits, many still have a difficult time adjusting to remote work. To help those struggling with this professional transition, here are some best practices to get back on track and start working again at fullest potential.

1.
Set priorities and stick to a schedule
It's all about having a plan. For the morning, the day, the week . . . understanding what tasks are most important and what tasks can wait is imperative. Map out all priorities and arrange them in a way that is most efficient. If one task requires two others to be performed first, then those two tasks will be near the top of the to-do list. Tasks that are time-sensitive should also get special consideration when organizing priorities. Also, consider what tasks must be done in order for other teammates to effectively do their jobs. Objectives that affect co-workers should perhaps be taken care of earlier in the week to ensure their optimum productivity is reached as well.
Properly organizing priorities requires setting a realistic schedule that will support productivity and focus. Create a routine that supports individual work style and stick to it the best you can. By having a sense of order to the work day and well-balanced structure, productivity can be habitualized.

2.
Use tools for online team messaging
Successful remote work hinges on the ability to communicate effectively with the rest of the work team. Because the in-person connection is lost, virtual means of communicating become that much more significant. Luckily, there are a lot of systems and products out there to support this new and growing need for professionals.
Business messaging solutions, like what's offered by Leverice, provide comprehensive tools to make remote work communication more efficient and targeted. Leverice's productivity messaging platform categorizes discussions to keep information neat and structured, allows for deep integration with other services most used, and supports written and live video correspondence.
No matter what the profession, the technology used by a team to contact and collaborate matters. Without it, time and productivity is inevitably lost along the way and replaced by frustration and disorganization.
Find out how Leverice can streamline your department now
3.
Create a dedicated workspace
Having a dedicated workspace that inspires productivity and focus is key to success working remotely. A workspace should be a separate area of your home if possible, and be free of distractions. All work should be performed in this space, rather than bouncing around different spots in the home. Working in front of the TV one day, then at the kitchen table another, confuses the schedule and the mind. It also can cause less productivity because of the constant changes in work scenery. When you habitually work in the same space over and over, the brain will learn that the space is intended for work and will better focus accordingly. It can take time to train the mind to best utilize the new space and circumstance of working from home, but when diligent with a routine schedule overtime positive results are a sure thing.
In order to create the best workspace, this may require trial and error. Experimenting with different corners or rooms in the home and seeing which places feel the most positive and motivating for work will help encourage sticking to a remote work schedule in the long run. Some may like a nice bright space. Others might prefer dimmer lighting. Some may need a space that is completely closed off from the rest of the home, while others perform well in a roomier, open-concept area. Explore the different spots within your living space and determine which is most inspiring.

4.
Track your productivity
Every person is different when it comes to when and how best work is performed. To improve remote working skills, understanding what times of day and what period of the week foster the most productivity can be vital when it comes to configuring a personal work schedule. Some people are more energetic and focused in the mornings, while others perform best later in the afternoon. By tracking when you feel your best and worst, your most productive and least motivated, you can use that data to find more success. Once it's known when your most productive state of mind happens, plan to complete the more in-depth, complicated tasks during that time frame and save simpler work for the moment of the day where fatigue may set in.
Another thing to think about when tracking productivity is outside distractions that can occur when working from home. You might find that you're less productive on Thursdays because your children are scheduled to complete online learning on that day each week. Perhaps the nextdoor neighbor mows their lawn every Tuesday afternoon like clockwork, creating inescapable noise for a few hours. These occurrences should also be considered when tracking productivity and creating a schedule based on best practices.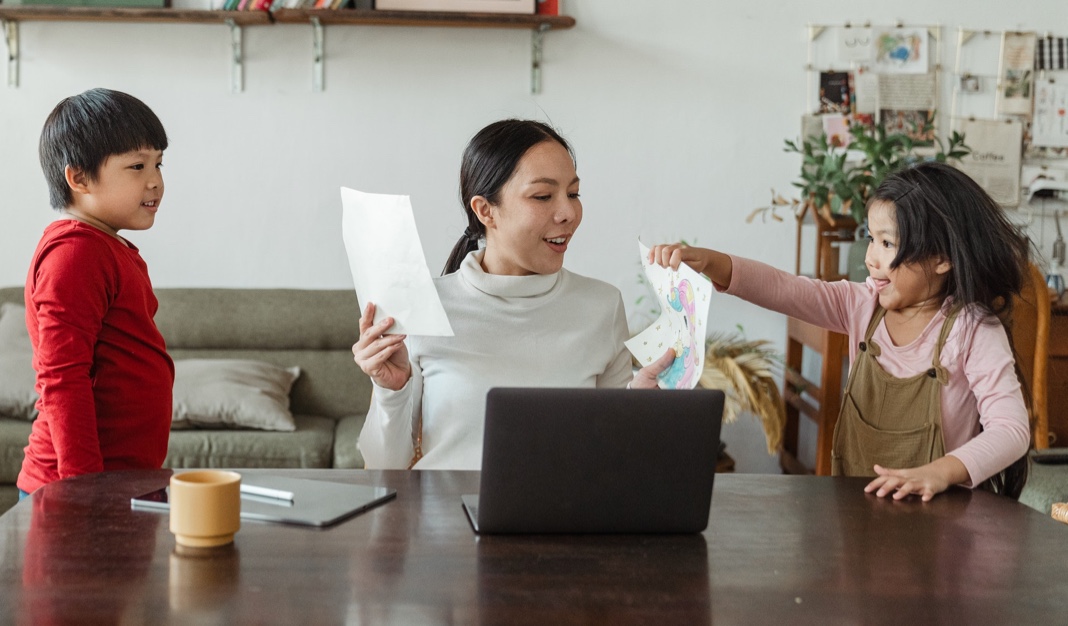 5.
Know when to log off
Having the office suddenly at home can upset the balance between professional and personal life. It can be tempting to stay at the computer hours after the work day should be done. It can be easy to return to work later in the evening when feeling bored or even worried about certain work objectives. Whatever the intention, it is important to take distance and promote balance to avoid burnout.
Knowing when to step away is just as important as knowing when to get focused. This falls in line with creating a schedule and sticking to it as consistently as possible. There is always going to be more work to do. There is always going to be a problem to solve. Trying to do everything nonstop will not boost your professional standing, but will instead lead to exhaustion and loss of motivation.
Contact us to find out more how Leverice can streamline your department now
Bottomline, there is an effective strategy out there for everyone. It just might take some time, patience, and understanding to get the formula straight.
Virtual or online work is a viable option for many businesses and is a reality that isn't going away any time soon. Having well-thought strategies in place in order to cultivate successful at-home working practices is paramount for not only individuals, but also for entire teams to ensure effective communication and support. From sourcing the right tools and developing a productive atmosphere, to formulating a schedule that fits life's fluctuating nature, remote work doesn't have to be an obstacle to overcome. Instead, it could be the answer to having more control over time, productivity, and career fulfillment.